Strong revenue is an important goal for restaurants. In today's competitive world of technology, it is important for restaurants to follow popular trends and adjust their marketing strategy according to defining market trends and consumer behavior. As the best restaurant marketing agency in Australia, we know the value of strong marketing campaigns.
The restaurant industry in Australia is a very competitive one, and with the recent challenges of the pandemic, it has become more important than following the latest marketing strategies for Australian restaurant business growth. As the best digital marketing company in Melbourne, here are some ideas for raising your diner revenue in 2023.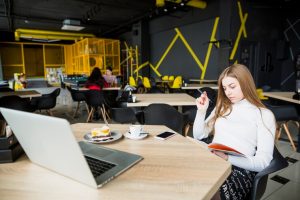 Social Media:
Social media platforms like Facebook, Instagram, and Twitter are invaluable for reaching new customers and building a loyal customer base. Social media can help you maximize your reach, get involved in the lives of your target audience, and reach your social media goals. By posting daily about their menu items, events, and dining experiences, Australian restaurants have been able to generate a new follower base. Social media platforms also provide the opportunity for customers to target specific locations.  
Local SEO:
Local SEO  is a form of search engine optimization (SEO) that will help you promote your business to local searches on Google. It is the practice of optimizing your restaurant's website and online presence to rank higher in search engine results for specific geographical areas.
As the restaurant industry continues to grow in the Australian market, restaurants are looking for new and innovative ways to gain an edge in their local area. One effective marketing strategy for Australian restaurants in 2023 is to optimize their website and online presence for local search engine results. By optimizing your website and online presence to rank higher in local search engine results, you can increase your visibility within a specific geographical area, so customers can easily find your business.
We have worked with many restaurant projects over the years and believe that improving customer experience is highly underrated when it comes to driving revenue growth.
Email Marketing:
Email marketing is a cost-effective way to stay in touch with customers and promote your Australian restaurant. 
Aussies love a good read.
You can use email marketing to announce new menu items, special events, and promotions, or to offer exclusive deals to your email subscribers.
Online Reviews:
Online reviews are an important factor in a restaurant's reputation and can have a significant impact on revenue. Encourage customers to leave positive reviews on popular platforms such as Yelp, TripAdvisor, and Google My Business. Responding to customer feedback and addressing any negative comments can also help to improve your Australian restaurant's reputation.
Popup Media Marketing:
Popup Media Marketing is an expert in increasing revenue for Australian restaurants. By creating and deploying dynamic digital menus, marketing campaigns, and other innovative solutions, Popup Media Marketing can help to attract new customers, increase sales, and improve customer loyalty.
Conclusion:
In conclusion, these are some of the key marketing strategies that Australian restaurant owners should consider in 2023 and beyond. By utilizing the latest technology and marketing techniques, restaurant owners can stay ahead of the competition and drive long-term revenue growth in the Australian market. Partnering with an expert like Popup Media Marketing can help to achieve these goals.
Other useful Australian website for the restaurant industry are:
Please note that this is not an endorsement for any of the above websites and you should do your own research before making any decision.