How A Social Media Agency Can Help You to Grow Your Business
A social media agency can help and advise you on how best to use social media for your business, depending on the size and genre of the business. As popup media production is the best social media marketing company in Melbourne, we will help you to grow your business with the help of social media and Search engine optimization (SEO)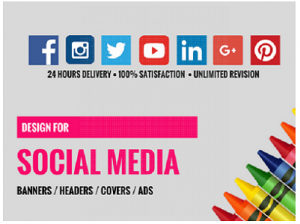 Step 1: Define Your Goals
When it comes to social media, many people think that they can do it on their own. However, this is not the case. Social media success requires the help of a professional social media agency partner. A good partner will help you define your goals, create a strategy to reach those goals, and provide support along the way.
First, you need to define your goals. What do you want to achieve with social media? Are you looking for more followers or more engagement? Are you looking for brand awareness or customer conversion? The goal is important because it will dictate the strategy that your social media agency partner recommends.
Next, choose a social media agency partner that can help you reach your goals. There are many agencies out there and it can be difficult to decide which one is right for you. It is important to ask some questions when choosing an agency: what are their experience and capabilities in social media? What kind of services do they offer (such as branding, design, analytics)? Do they have a good track record of helping their clients achieve their objectives?
Step 2: Research Your Competition
When considering a social media agency partner, it is important to understand the types of services offered and the level of expertise that is available. In order to research your competition, it is helpful to assess what they are doing well and where they may be lacking. There are a number of resources that can help you in this process, including industry publications, websites, and social media platforms themselves. By understanding your competition and their capabilities, you can better determine which agency would be best suited for your needs.
Step 3: Create a Social Media Calendar
Creating a Social Media Calendar can be beneficial for both your company and its social media agency partner. It can help you stay on top of your posts and ensure that you are publishing content that is engaging and relevant to your audience. Additionally, having a calendar can help you keep track of key dates and events, which can help create awareness for your brand or product. Finally, having an accurate calendar will allow the agency to better plan out its campaigns and ensure that they are hitting all of its goals.
Step 4: Create Strategies for each Platform
When considering a social media agency partner, it is important to understand how they can help you. There are different strategies that agencies can use for each platform, so it is important to discuss your needs with them in order to get the most effective coverage.
For social media platforms like Facebook and Twitter, agencies may offer strategy advice on creating content, targeting followers, and building relationships with key customers or followers. For websites and blogs, a social media agency may help create and manage a presence on different social media networks (such as Facebook, Instagram, LinkedIn, etc.), as well as provide overall strategy and management for the site's online presence.
Overall, it is important to have a discussion with an agency about what specific needs they can address for your business. By working together, both you and the social media agency can create effective strategies that will support your business goals.
Step 5: Implement Your Strategies
When looking to partner with a social media agency, it is important to consider what they can offer you in terms of implementation and strategy. Oftentimes, agencies will have years of experience working with a variety of platforms and will be able to help you come up with strategies that work best for your brand. Additionally, many agencies offer ongoing support, so that you can make the most out of your social media efforts.
Step 6: Evaluate and Adjust
Choosing a social media agency is a big decision. There are many factors to consider, like the size of your social media following, what services the agency offers, and their reputation. After you've hired an agency, it's important to evaluate and adjust your strategy as needed.
It's important to track how your social media presence is performing. You can use tools like Hootsuite or Sprout Social to measure key metrics like reach and engagement. This information will help you determine where you need to focus your efforts and which platforms are most effective for spreading your message.
It's also important to keep an eye on user feedback. If people aren't responding well to your content or posts, it might be time to rethink what you're doing. You can survey your followers using tools like Polldaddy or SurveyMonkey, or ask them in a poll using sites like SurveyJunkie or PollDaddy. This information will help you make changes that will improve engagement and reach across all of your channels.
Conclusion
A social media agency can help you grow your business by providing you with the necessary tools and guidance to achieve your goals.