How Focusing On Local SEO Can Help Your Business Succeed
Small businesses can use local SEO to improve their visibility in search engine results pages (SERPs). The most important factor for local businesses is to make sure their business information is accurate and consistent across the web. This includes NAP (name, address, and phone number) information, as well as website and social media profiles. optimizing local business websites for relevant keywords and phrases can also help to improve visibility.
Looking to Dominate Local Rankings?
If you're a business owner looking to dominate your local search rankings, look no further. Here at Popup Media Production, we offer comprehensive
local SEO services in Melbourne
that can help you achieve the results you're looking for. Our team of experienced professionals will work diligently to improve your website's visibility in local search engines like Google, Yahoo, and Bing. We'll help you create a strong online presence that will make it easy for potential customers to find you. Contact us today to learn more about our local SEO services and how we can help you achieve success!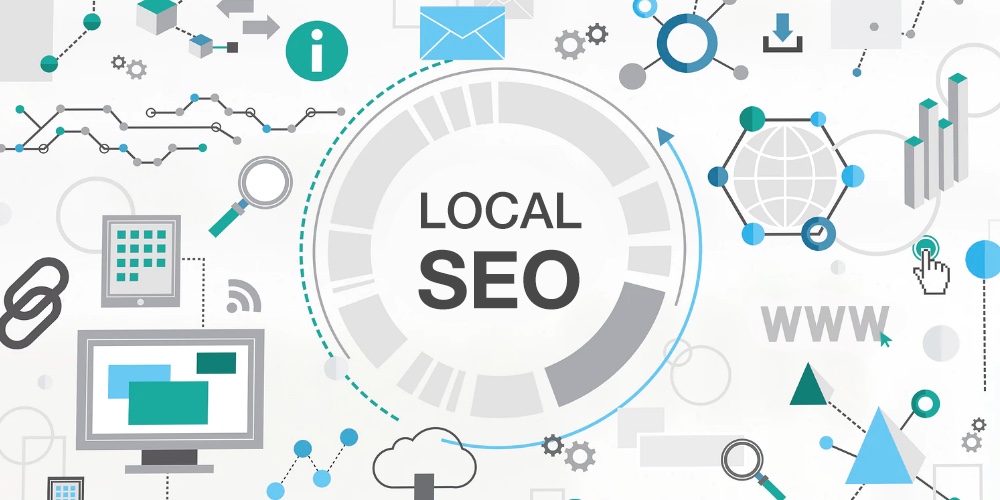 Local SEO
is the process of optimizing a business's online presence to improve its visibility in local search results. This can include optimizing a website for certain keywords, creating and claiming local business listings, and developing a local marketing strategy. By improving a business's visibility in local search results, it can attract more customers who are looking for businesses in their area. Generally speaking, the more optimized a business's website is for local search, the higher it will appear in local search engine results pages (SERPs).
In a world where Google is the dominant search engine, it's important for businesses to focus on local SEO. Why? Because when people search for businesses near them, they're more likely to find those businesses if they rank high in the search results. Local SEO can help businesses reach new customers and grow their business. It's important to focus on local SEO because it can help you improve your website's visibility and attract more customers.
Here are five reasons why focus on Local SEO:
Small businesses have a better chance of succeeding when they focus on local SEO. By optimizing your website and marketing efforts for your local community, you can achieve a higher level of visibility, both online and offline. When potential customers search for businesses in their area, they are likely to find yours near the top of the list. Local SEO also helps you connect with customers who are already in your area, allowing you to build relationships with them and create repeat business.
When it comes to optimizing a website for local SEO, there are a few key things business owners need to keep in mind. The first is making sure that the business's name, address, and phone number (NAP) are consistent across all directories. The second is ensuring that the website's title tags and meta descriptions are optimized for local search. Finally, businesses should create blog posts and other content that mentions their city or region prominently. By following these tips, business owners can expect to see improved rankings in local search results.
There's a reason why businesses put so much emphasis on building customer relationships. A study by Moz found that 95 percent of customers are more likely to buy from a business they know than one they don't. This underscores the importance of customer retention and engagement. It's not enough to simply acquire new customers; you also need to focus on retaining the ones you have. There are a number of ways to do this, but some of the most effective methods include providing excellent customer service, creating loyalty programs, and offering incentives for referrals. By focusing on customer retention, you can create a virtuous circle where more satisfied customers lead to more sales, which in turn leads to even more satisfied customers.
When it comes to optimizing a website for local search, some business owners assume that they need to invest a lot of money in order to see results. However, this isn't always the case. In fact, many times local SEO can be much less expensive than external SEO campaigns – and it can often provide just as good (or better) results. There are a few things business owners can do themselves to improve their website's local ranking, without having to invest in an expensive SEO consultant or firm. Some of these things include making sure your website is correctly optimized for local search, claiming and updating your business listing on Google My Business, and creating high-quality content that is relevant to your target audience. If you're not sure where to start, then we are here to help to boost our local SEO. As Popup media production is the best SEO services provider in Melbourne, we offer local SEO service and social media marketing in Melbourne.
5. Enhanced Brand Awareness:-
SEO, or
"Search Engine Optimization"
is the practice of improving the visibility of a website or web page in online search engine results pages (SERPs). When done correctly, SEO can improve traffic and revenue for businesses of all sizes. However, achieving high rankings requires consistent effort and a thorough understanding of how search engines work. That's where local SEO comes in. Local SEO is the process of optimizing a website for local search results. This means concentrating on improving the ranking and visibility of your website within specific geographical markets.
Local SEO is a key factor in success on the internet today, and Popup Media Production is the
best SEO service provider in Melbourne
for achieving it. By increasing visibility and ranking in Google Maps and search results, we can help your business grow. Contact us to learn more about how we can help you to succeed online.